We'll Help You Get it Right The First Time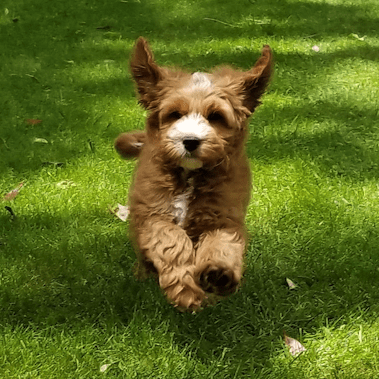 What makes dog containment with Pet DeFence better than other brands? Our unique patented training and the fact that our systems are user adjustable.
SafeYard™ training is so safe, fun and easy that even children can help. After the initial session, you will know exactly how to playfully continue helping your dog become accustomed to its new boundaries. Most people never need to contact us again due to this patented and effective training program.
Occasionally, some customers need additional support to teach their dog to stay safe at home. If this is ever the case, we will return for free to help resolve your issues.
You can contact us by phone, text, or email to get the assistance you need. Our support is unlimited and prompt.
Also, unlike other brands, our systems are 100% user adjustable. This contributes to why most customers never need us to return again. Some other brands send someone to turn up the shock level on the collar. With Pet DeFence, you have full control. Our receivers allow you to gradually increase the correction as you begin at the lowest levels and progress through the gentle steps of training up to full containment mode.