The Big Loop Layout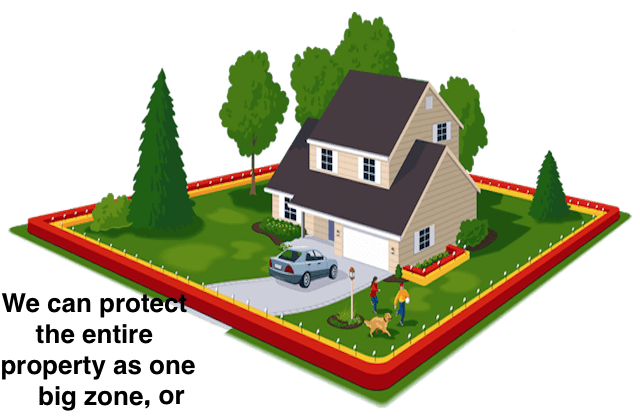 The Big Loop is one of our most popular layouts. The benefits of the Big Loop are that your pet is protected from unexpected escapes from any doorway as well as having the freedom to play in your entire yard.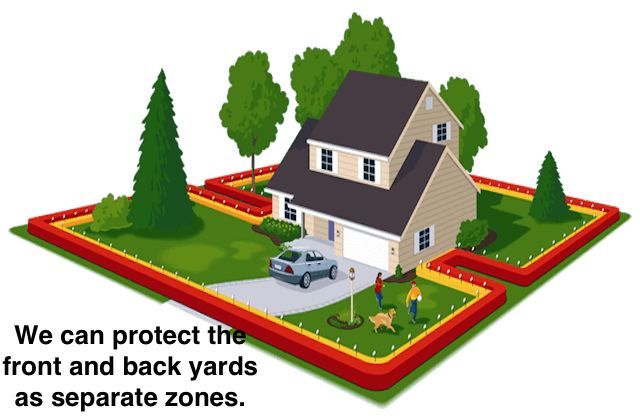 The Split Yard or "Figure 8" Layout
The Figure 8 is also one of our most popular layouts. It shares all of the benefits of the Big Loop while keeping your dog in either the front or the back because the sides are blocked. Figure 8 defends your dog with 360 degrees of protection.
The Double Loop Layout (Front or Back Only)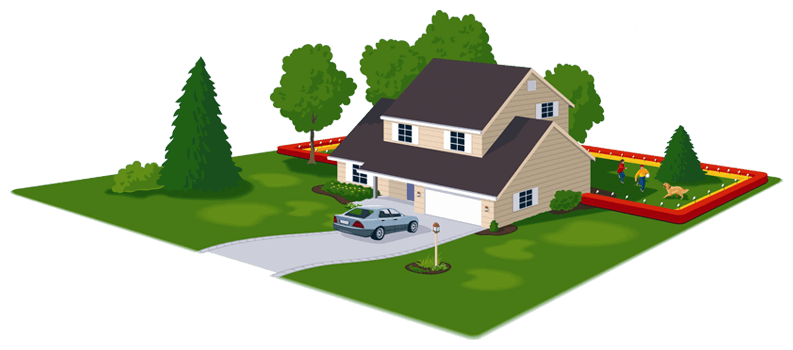 The Double Loop blocks only the back or front yard like a conventional fence would. It requires installing two parallel wires in the back or front yards. This method does not save you any money and leaves garage doors and front doors vulnerable to escape as they are left unprotected. They are difficult to maintain and service. We do not recommend this layout except in very special circumstances. It's no cheaper and costs more to maintain.
Other creative solutions are available too.