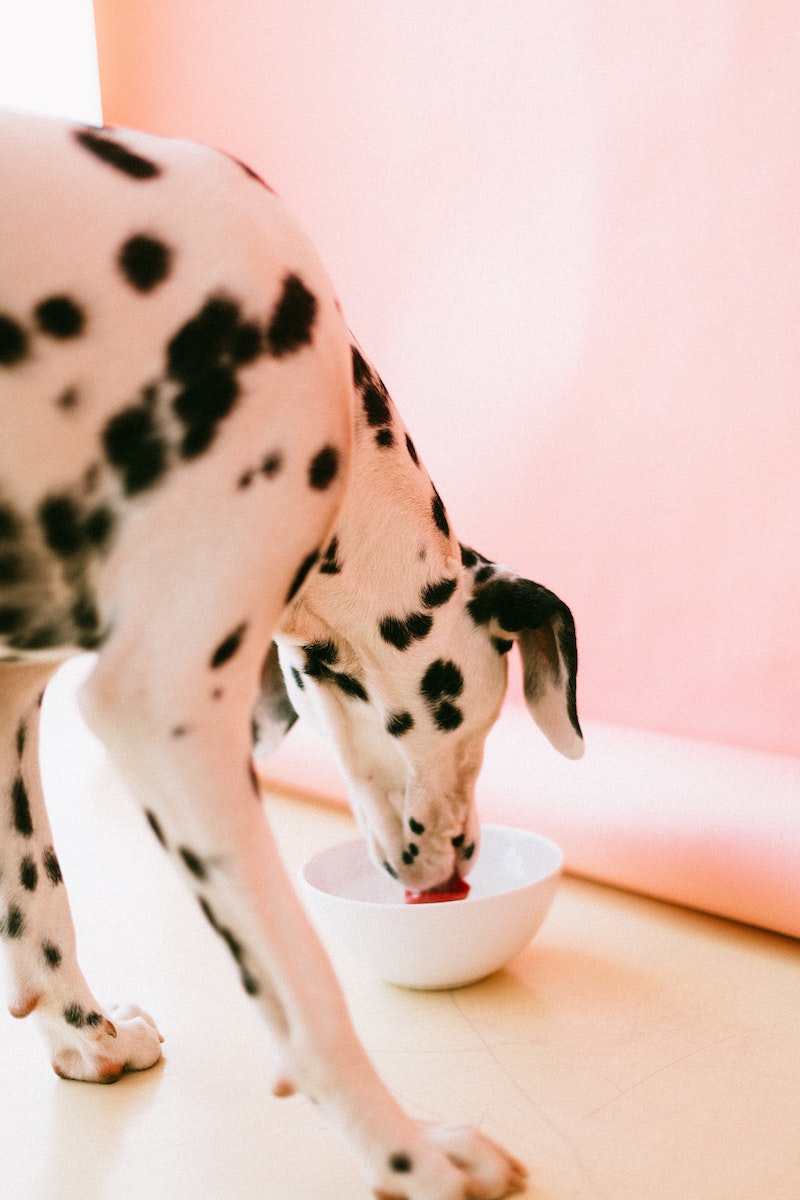 The average dog will tuck into two meals every day. But, did you know that your dog's tasty dinner is a magnet for dirty pests, such as cockroaches, mice, and moths? Most worryingly, these creatures are all hiding out in your yard waiting to enter your home and pounce on your dog's dinner. In a bid to keep your dog safe, you've probably already taken precautions to protect your dog in your back yard by installing a Pet DeFence hidden dog fence, but have you taken the necessary steps to safeguard his food too?
Don't leave your dog's food out
Leaving food out for your pooch to munch on while you're out at work may feel like the kindest thing you can do for your pet. However, cockroaches have a fascination for dog food and will happily hunt down any bowl of wet or dry food that you leave out for your hound. As a result, they'll potentially contaminate your dog's food and his bowl with all sorts of diseases. Cockroaches are known for carrying Salmonella Typhi, Poliomyelitis, and Dysentery. So, it's best to deter cockroaches by only feeding your dog when you're at home, and washing up his bowl afterward.
Rethink your storage options
In 2017, Americans spent $29.07 billion feeding their pets. One of the cheapest ways to feed your dog, especially if you have a large breed, is to buy in bulk. But where you store these large bags of kibble is crucial in keeping moths, bugs, and mice away. Choosing to store the food in its original packaging will encourage Hantavirus-carrying mice to chew through the bag and potentially infect your dog's dinner. Meanwhile, dirty food beetles and moths will also find their way in. The best way to safeguard your dog from diseases carried by these pests is to store his food in a clean and tidy environment. For optimum safety, bags of food should be poured into sealable containers, and stored in a cupboard or on a shelf.
Shut off entry points
You'll never be able to completely stop pests such as spiders, flies, and mice from getting into your property and attacking your hound's food. But, you can make it difficult for them. Scour the walls of your home for holes and block off any that you find. By doing this, you'll prevent mice from making their way inside and eating your pet's dinner. It's also wise to keep windows and doors closed as much as possible so the smell of pet food doesn't lure pests in. What's more, your invisible fence system will keep your dog safe when he's out in the garden. But when he ventures back in, take a few moments to check his body over for any little pests that may be hiding out in his coat, ready to jump into his dinner bowl.
Pests love to feast on dog food. So, owners need to be vigilant and take precautions to stop them from transmitting the many diseases they carry to their dog's dinner.
Photo by Daria Shevtsova from Pexels
Story by: Sally Writes