Invisible Fence® brand Compatible Receivers, Transmitters and Batteries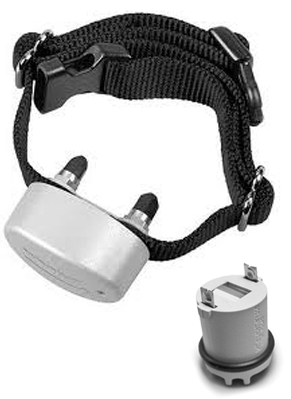 Our compatible replacement receiver, transmitters, and batteries are produced by Perimeter Technologies. Perimeter is run by the founder of Invisible Fence® brand company, John Purtell. Perimeter's chief engineer, Scott Touchton, held the same title for Invisible Fence® brand company where he designed their products and batteries.
Not only are our receivers and transmitters compatible with Invisible Fence® brand products, but they are also compatible with all of the other major professional brands available today. So, if you need a new receiver, regardless of brand, or a new wall-mounted transmitter, or if your wires are cut, call Pet DeFence. We can help.
Our Invisible Fence® brand compatible batteries meet or exceed Invisible Fence® brand specifications and usually cost 25% less. Purchasing them from us frees you from the hassle and commitment of feeling like you have to buy batteries from them.
Invisible Fence® Brand Independent Support & Service
Pet DeFence®, Inc. is an authorized Pet Stop® dealer for greater Kansas City and is NOT associated with Invisible Fence® brand – however, we often provide fence training, maintenance, and support for owners of Invisible Fence® brand systems. If you have an Invisible Fence® brand, PetSafe®, Innotek®, or other brand and you need training, repair service, or new compatible receivers or transmitters, Give us a call!
We offer service, repairs and training for current Invisible Fence® brand owners as a local independent contractor.